Winnetka, California had a population of 46,943 in 2000, according to the U.S. Census and 54,825 in 2008, based on L.A. Department of City Planning estimates. It covers 4.78 square miles, and with 9,826 people per square mile, is about average density for the City of Los Angeles and about average for the county. The neighboring communities are Canoga Park, Chatsworth, Northridge, Reseda, Tarzana and Woodland Hills.
When the Spanish arrived more than two hundred years ago, they conquered and occupied the San Fernando Area. From 1769 to 1822, Spanish mission dictated the way of life. Spanish rule was then replaced by the Mexicans who ruled the area for the next twenty-four years.
In 1846 Mexico sold the area to help pay for the defense of California. A Spanish native, Eulogio de Celes, bought the ranch that had been the Mission de San Fernando for $14,000. This 116,858 acre parcel included what is now known as the communities of Winnetka, Canoga Park and Woodland Hills.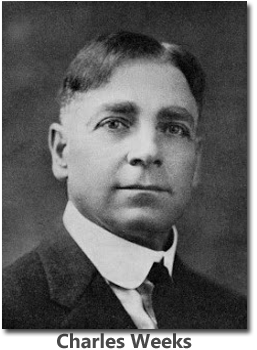 Ownership of the entire Western Valley remained concentrated in the hands of a few until the 1880's when the parcels began to be sold off, allowing for population growth and the formation of communities. This was amplified by the improvements in railway transportation, including the Los Angeles connection to the transcontinental railroad in 1876.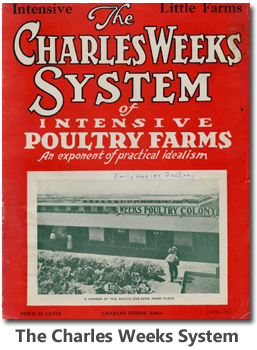 The completion of the aqueduct in 1913 brought water to a thirsty Valley which continued to grow. In 1920, the Los Angeles Chamber of Commerce requested that Charles Weeks come to the San Fernando Valley to establish a series of one-acre egg farms. The farms would be based on the successful formula Mr. Weeks developed in East Palo Alto, California.
The "poultry colony" Mr. Weeks created in the Winnetka area of the valley eventually developed into a small farming community named Weeks Poultry Colony. Despite a common misconception, the township of Winnetka was never a part of neighboring Canoga Park. Weeks founded Winnetka in 1922 and it has remained a distinct entity since. Canoga Park did not receive its name until 1931.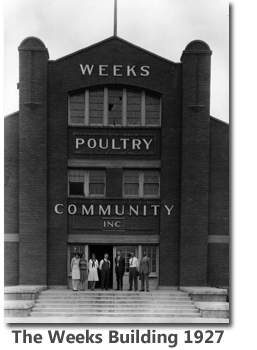 The Weeks Poultry Colony was actively engaged in uplifting the spirit of its members and aided in the social, intellectual and artistic enlightenment of the region. The Weeks Community participated in the laying of the cornerstone of the Owensmouth Community Church, built 1920-1923. The image below is from Weeks' book "One Acre and Independence."
Present day Winnetka is bounded on the North by Nordhoff Street and on the South by Victory Boulevard. DeSoto Avenue marks the western boundary and Corbin Avenue the eastern. The community of around 50,000 is rich in ethnic diversity and household income is considered average for the city and the county.
Special thanks to
San Fernando Valley Blog
Los Angeles Public Library Images
California State University Northridge Digital Collections
USC Digital Libraries