Who is the Winnetka Chamber of Commerce?
Since its founding in 1932, the Winnetka Chamber of Commerce has played an important role in the development of our community. In the 21st century, the Chamber's primary purpose remains supporting the prosperity of our members and enhancing the business climate and quality of life in Winnetka, California. The Winnetka Chamber effectively supports our members through referrals, networking and community events. The Chamber also advocates on behalf of business interests and the growth of the economy in Winnetka and surrounding areas to help create an environment that promotes business and strengthens the community.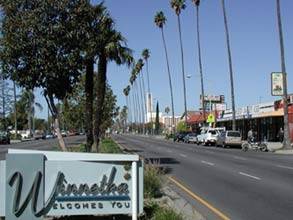 Through cooperation with other area chambers of commerce and participation in the activities and events of the United Chambers of Commerce, we have extended our members' effective reach to include many of the communities that surround Winnetka. Our chamber is also committed to giving back to our communities and fosters a philanthropic atmosphere to encourage and facilitate outreach to those in need.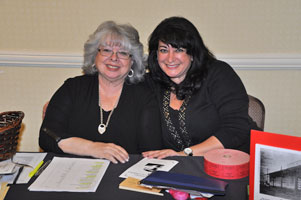 The Winnetka Chamber of Commerce is a nonprofit member organization. We are served by an all volunteer Executive Board and a dedicated, volunteer staff who work diligently on behalf of our members to grow and improve the Chamber's reach as well as its value to the community. The chamber has no permanent offices and our meetings are held on the second Monday of each month in the Convention Center of the Winnetka Bowl, located at 20122 Vanowen Street in Winnetka. The Chamber does not meet in the month of July.
We are excited about the future of Winnetka, the West Valley and our organization. We're growing to meet the needs of the area and to support our membership in every way we can. Our website is designed to serve as an introduction to the Winnetka Chamber of Commerce and to be a practical tool for its members. Please browse around and let us know what you think. If you would like to have a role in our efforts to expand business opportunity in this area, please get in touch by visiting the Contact page on this site. Thank you for stopping by and for your interest in the Winnetka Chamber of Commerce. Please visit often to learn more about what's going on in the West San Fernando Valley.
Photography by Chris Jurgenson/CJ Productions